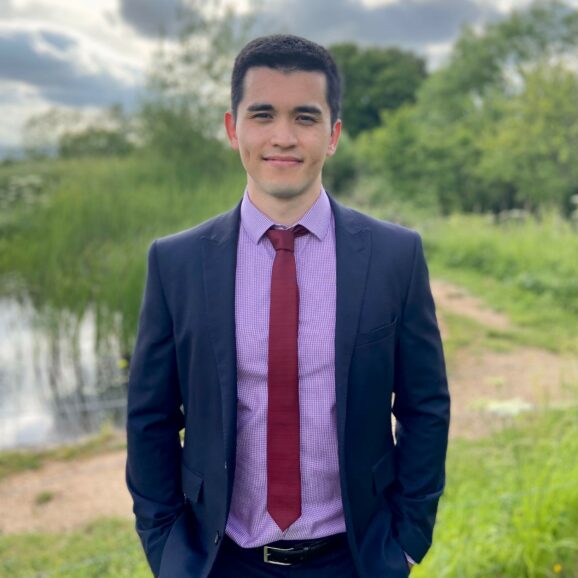 After graduating in 2016, I've been working in the financial services sector in the UK, initially in pensions, then investment management and more recently in financial planning. I obtained my Diploma in Regulated Financial Planning in October 2019 and am working towards an Advanced Diploma in Financial Planning.

As a paraplanner, I work closely with David, helping to analyse prospective and existing client's arrangements, research potential solutions, use cash-flow modelling software and prepare recommendation and suitability reports.
Outside of work
As an avid powerlifter, I spend most evenings at the gym and have completed in both regional and national competitions in the UK.

At the weekend, you'll often find me spending times with my dogs and partner either on nice walks or on the sofa. We're big foodies and love trying new restaurants and cuisines, often followed by board games.
Spotlight questions
On an ideal weekend, you can find me:
A hike around Lamma Island followed by a seafood meal and board games in the evening.
My favourite holiday destination is:
Thailand
My favourite song to play in the car is:
Take on me - A-ha
The first album I bought was:
The Rising Tied - Fort Minor
If I could be any fictional character, I would be:
Peter Parker - Spiderman
If I could turn any activity into an Olympic Sport, I would win a medal in:
Napping on the sofa with my two french bulldogs
When the dessert menu arrives, I'm looking for:
Cheesecake
Three qualities that draw me to new people are:
Sense of humour, open minded, drive
My pet peeve is:
People standing on the wrong side of the escalator
The best gift I've ever received is:
SBD powerlifting belt
Three small things that make my day better are:
Going to the gym, my dogs saying good morning, tasty food.
The proudest moment of my career so far is:
Getting my Diploma in Regulated Financial Planning
The three things I love most about my job are:
Working with people to put together their financial plan to achieve their objectives, being challenged and learning new things everyday, illustrating how a person's future may look through the use of lifetime cash-flow modelling and whether their objectives can be met.
The types of people I most enjoy working with are:
Intelligent, helpful, funny.