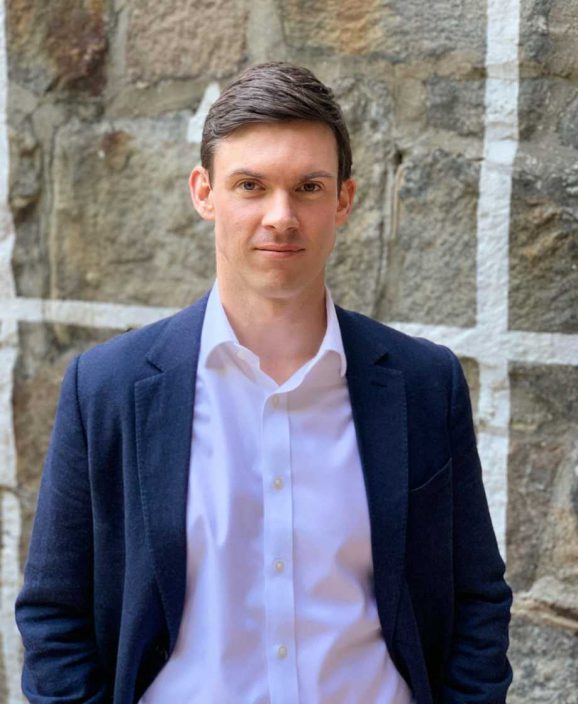 My career as a Financial Adviser took off in 2005, initially working for HSBC in London and Hong Kong. I established my first wealth management business in Hong Kong in 2014 before a restructure led to the sale of the company in late 2018.

I specialise in advising clients I would describe as internationally mobile individuals and families. They may be British or overseas citizens, although a common factor is that they often have a UK connection through their previous, current or future work and tax residency, or the location of some of their assets (typically property or pensions and investments).

As a dual resident of Hong Kong and the UK, I travel frequently between the two to see my clients. As such my area of expertise is cross-border financial planning and multi-currency investment advice.

I'm a keen golfer and a member of my local UK golf club; I have a set of clubs in both HK and UK. I'm also a member of my local squash club, playing to an intermediate standard.

I recently joined the Greenwich Yacht Club being an amateur but enjoy a variety of water sports. When I have time, I particularly enjoy Wakeboarding on Tai Tam reservoir in Hong Kong.

Above everything, however, I am passionate about my family and enjoy creating memories by having adventures in Asia and Europe with them.

David's guidance has helped us achieve peace of mind and sleep soundly knowing that our investments are in safe hands.
Mr & Mrs Cater
Spotlight questions
On an ideal weekend, you can find me:
At Soho House enjoying brunch & cinema with friends and family.
My favourite holiday destination is:
Gili Air, Bali.
My favourite song to play in the car is:
'For What It's Worth' – Buffalo Springfield.
The first album I bought was:
'His N Hers' - Pulp.
If I could be any fictional character, I would be:
Phileas Fogg.
If I could turn any activity into an Olympic sport, I would win a medal in:
Sarcasm, according to my wife!
When the dessert menu arrives, I'm looking for:
Savoury – usually the Cheeseboard.
The three qualities that draw me to new people are:
A big laugh. Twinkling eyes. Being genuine.
My pet peeve is:
Flakiness.
The best gift I've ever received is:
An autograph book, signed by every member of my favourite football team (Middlesbrough).
The three people at my dream dinner party would be:
Neil Armstrong. Al Pacino. Aretha Franklin.
The three small things that make my day better are:
Giving help to someone who needs it nurturing those around me. Family hugs. Laughing with my daughter.
My proudest moment as a Financial Adviser was:
Seeing the positive impact of something as simple as life insurance.
The three things I love most about my job are:
Dealing with different people from varied cultures and backgrounds. Creating real value for my clients. The creativity involved in my job – I thrive on it!
The types of people I most enjoy working with are:
People who are passionate. Modest but competitive. Creative thinkers.